Elevating Online Courses with Interactive Lectures on VoiceThread (part 1/3)
This is a guest post by educator and VoiceThreader Dr. Raelynne M. Hale.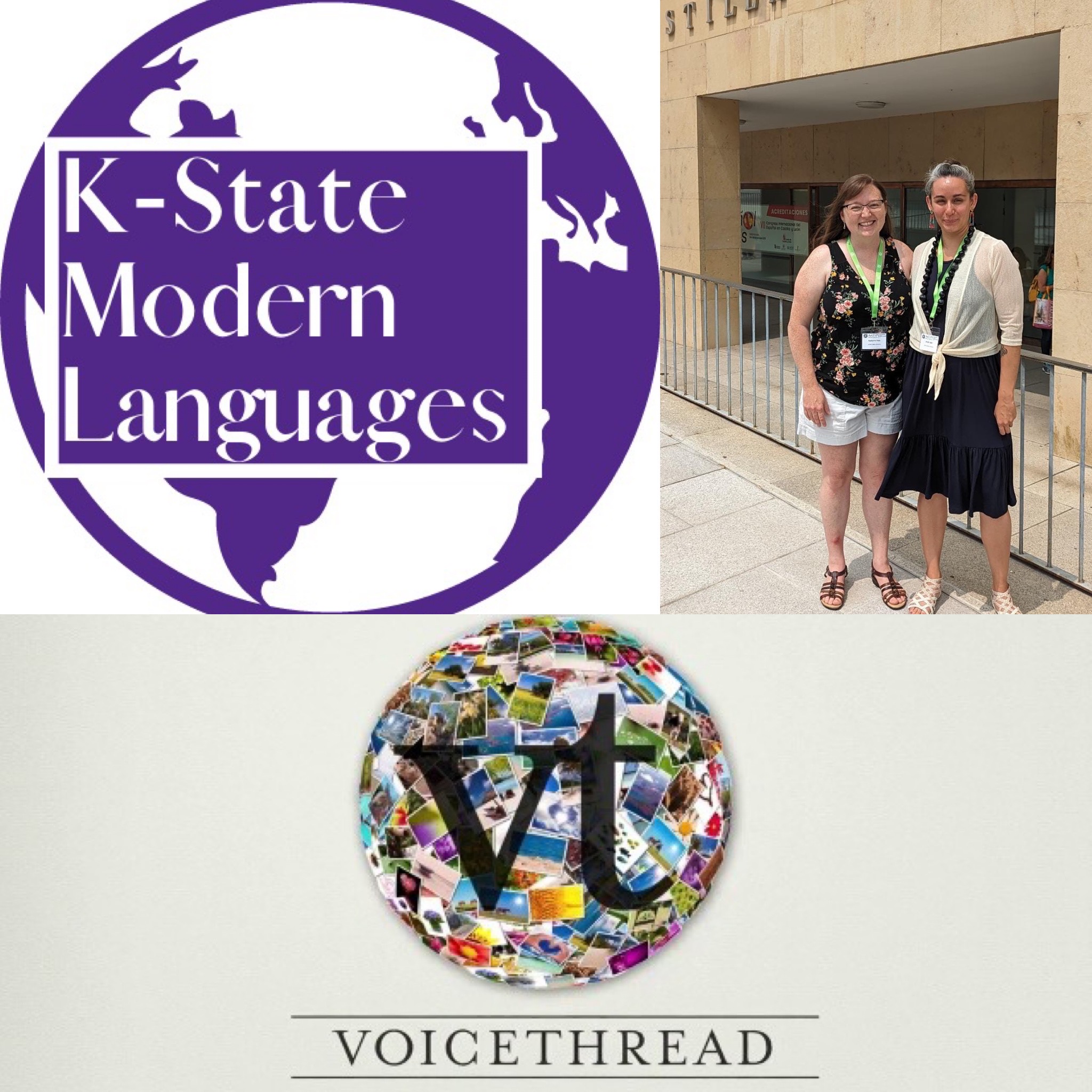 When I began redesigning my courses online in 2018, I longed for a way for them to be interactive, engaging, and fun like my in-person courses. I wanted to make sure that students could see and hear one another each week and that they could interact with the content and me, while having the feel of being "in class" despite being on the other side of a computer screen. 
I wanted students to gain a sense of community and to experiment with the course content (and in many cases with the target language they were learning) with other students and not just through auto-graded activities with their textbooks. I wanted them to share their experiences, thoughts, and ideas, and to hear other students' stories too. 
It took a long time and a lot of experimenting with many platforms and tools, but I found one that really took my asynchronous courses to the next level - VoiceThread!
With VoiceThread, educators can create a presentation with multimedia slides, record comments via audio, webcam, or text on each slide, then share it with their students. They can then decide how students interact with the presentation. There are currently four different assignment types:
students can be assigned to participate on a number of slides by leaving audio, video, or text comments and replies and will not be able to submit until they have left the required comments;
students can also be assigned to add additional narrated slides that they have created to the original presentation;
students can be assigned to simply watch the presentation their instructor has created and VoiceThread will only allow them to submit once the presentation and every slide and narration has been viewed;
students can be assigned to create their own presentations and share it with their classmates, who can interact with those presentations too! 
But I want to share how I have used the platform in creative ways to encourage student-to-student engagement in my courses - from lower-level Spanish language courses to graduate-level courses in translation and Environmental History. 
For a quick overview of how I use VoiceThread in engaging ways, you can watch the short video presentation that I prepared for California State University, Fullerton's Online Education Training department when I was awarded the Virtual & Online Innovations and Curricular Enhancements (VOICE) Award in 2022.
VOICE Award Winner 2022 - Raelynne Hale - VoiceThread Engagement Activities
I will share more ideas over the next few posts, starting with the example below. I have provided a short explanation about the VoiceThread style, why I chose it, and how I set it up so that you can create your own engaging online lectures as well! Please feel free to use my materials as inspiration but do make them your own by adding your own personality and videos as authenticity is important in creating an online community and encouraging students to participate.
Creating Community - ¡Preséntate! Introduce yourself on VoiceThread!
This VoiceThread serves three main purposes: 
Introduce Yourself to Students
Introduce Students to the VoiceThread Tool
Have Students Introduce Themselves to Each Other
During week one of each online course, I have students participate in a special VoiceThread where they will watch my tutorial and introduction slides, then create, add, and narrate their own introductory slide, and then return to watch their peers' slides and leave replies to peers. 
This VoiceThread really helps to create community and students have said that they really feel like they are welcomed to the course, get to know their classmates, and feel less alone in the online environment. 
*Pro Tip: *This VoiceThread can be used in any course, at any level, and with any size class! If you have more than 30 students in a class, think about breaking the class into groups of 10 or 15 and having those small groups participate in a VoiceThread of their own. This way, you create community, but do not overwhelm yourself or the other students by having 100s of students participating on one VoiceThread.
(*Note: Student slides and comments have been removed to protect students' identities in all of the VoiceThread example links on this post.)\
Stay tuned for parts 2 and 3 in this series to learn more of the ways I use VoiceThread to engage with my students.
About the Author:
Dr. Raelynne M. Hale is a Teaching Assistant Professor at Kansas State University. You can connect with her on social media at:
Instagram: @dr.rhale
Twitter: @RaelynneMHale
Facebook: Raelynne Hale