New VoiceThread: simpler, more accessible, and more powerful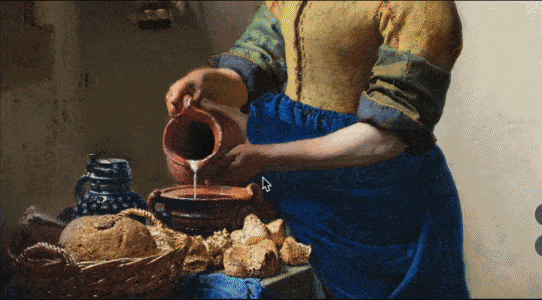 For 17 years VoiceThread has been giving people a way to make their interactions online warmer and more "human-centric." Now the biggest update in our history is ready for you to give it a whirl!
Just go to your display preferences page and select "New VoiceThread." We're big fans of self-paced change, so you can also go back to the same place to switch back to the legacy version of VoiceThread any time. Legacy VoiceThread will be supported until summer 2024.
We're also offering the opportunity to see a tour led by our team. Attend live if you can, or come back later to watch the recording.
Our philosophy
There are dozens of new features and enhancements in the new VoiceThread. First, though, what's not changing: the fundamental value delivered in each of the 24 million VoiceThread discussions people have already built — the ability to capture and convey wonderfully complex human presence across space and time. Put more succinctly, human presence in a comment.
Feeling a sense of human presence in our learning, work, and social lives is really, really important. The research makes this very clear and has informed all our planning and development. So… what's this "New VoiceThread" all about? Accessibility, simplicity, new features, and the future. 
Accessibility
Accessibility is at the root of our thinking at VoiceThread. All design processes start with asking the question, "Are there barriers to meaningful access here? For whom, and why?" The goal for our team has been to take a tool that already has the most diverse user community of any communications tool ever made, and then broaden it even further. People who are neurodiverse, cognitively disabled, vision or hearing impaired, have motor-function disabilities, simply lack 21st century tech skills, do not have meaningful access to high quality interpersonal interactions for any reason whatsoever — financial, cultural, social — will find a way to communicate authentically online with VoiceThread.
Perhaps the most significant change of all will be that the New VoiceThread will now be one web application, not two. For over a decade we have had "VoiceThread Universal," a version of the application designed specifically for use with screen readers. This started out as a necessity due to technical hurdles with early media-rich platforms, and while it had some advantages for those users because we could tailor it to fit a known and specific user group, the pitfalls of having a separate application are well known. New VoiceThread will work right out of the box with screen readers, and screen reader users will be working with the same experience as everyone else. We will continue to maintain the older VoiceThread Universal for some time because we know that change is best managed in a self-paced manner. 
Here's a more detailed list of all accessibility enhancements with the new VoiceThread:
All buttons and fields labeled correctly
Automated alt text generated for documents and PDFs 
Field to enter alt text manually for images and other visual media
Option to add audio descriptions to slides
Text comment resizing options
Zoomable interface
WCAG 2.0 AA contrast for all interface elements, including closed captions
Full text transcripts of all captioned content
A VoiceThread is a conversation
Back at the very beginning of VoiceThread, we decided to let people create new conversations on any slide in a VoiceThread because it seemed like a powerful option to give people. However, that affordance had the unintended consequence of making VoiceThread conversations a bit hard to follow, particularly for new or inexperienced users who could not see the entire conversation of a VoiceThread at-a-glance and needed to manually go from slide to slide looking for the hidden 'sub' conversations.  In addition, people who wanted to give a presentation and then engage their audience in a conversation would create a problematic experience for their audience if they commented on multiple slides in a single comment. because as the comparison in this videoshows,  a comment on slide 4 spans 11 video clips, and when the comment is over, the audience then needs to manually go through 11 slides to get to the next comment. This is not something that viewers generally understood, so they'd be stumped and wonder why the presentation just seemed to end. 
To solve those two problems, and to make VoiceThreading generally more understandable and accessible to more people, New VoiceThread will now default to a One Conversation setting that puts all comments in a single, easy-to-follow timeline. You can still create threaded conversations, but they'll be clearly visible threads in the one timeline and not tucked away somewhere else in the VoiceThread. Importantly, you can also still start your comment on any slide you want, it will just show up in the same list as all the other comments. And since we always keep ease of transition at the heart of our new features, you can still go back to the previous experience in the thread settings.
A huge reduction in complexity
One of the main goals of this redesign was to make VoiceThreading more understandable and accessible to more people and one of the key tools to accomplish that is a reduction in the complexity of the user interface. Old VoiceThread offered a number of ways to view and navigate a conversation, you could use the comment channel on the left OR the comment timeline on the bottom. Again, we thought that giving people more information and more options was inherently better, but the cost of this was that we placed a relatively high hurdle of understanding in the way of users, in particular new users or neurodiverse users for whom all those helpful elements were actually getting in their way.
So through a redesign we were able to remove lots of complexity from the user interface elements without removing any functionality at all. Yes, you long time users might experience a moment of "hey this looks so different," but we're confident that you will figure it out extremely quickly, in fact, I'll give you a tour in just 12 seconds flat. That's it. We think that not only are long time users going to pick up on this quickly, but many new people will be able to more quickly understand and participate in these conversations.
It basically now feels like a chat app that happens to have an outrageously rich commenting tool. 
Zoom during commenting
One of the fundamental things that people do when communicating in a live setting is to point to things on a page and bring that page closer in order to see more detail and be more precise about what they are talking about. New VoiceThread will have this same affordance. While recording your comment, you can now zoom in and pan around the image while you are talking, doodling on the media through it all. Your comment will contain all that movement so that your viewers will see that comment exactly as you made it. This is a major new capability that opens up whole new use cases for VoiceThreading; high resolution images and drawings can be explored and discussed in a detailed manner not available anywhere else.
Jump navigation while commenting
A new slide gallery view allows you not only to view the entire collection of slides at once, but also to jump from slide 1 to slide 50 in a single click while commenting. This means you no longer need to engage in a long slide-by-slide traversal of a media collection; you can get wherever you want during your comments instantly. 
Easier login
The apparently simple act of logging into any service is anything but. Balancing the need for security with usability is perhaps one of the biggest challenges the internet faces. One of the biggest and best tools currently available is authentication via existing services like Apple, Google, and Microsoft. We have already added the Google and Apple login options, and will soon add Microsoft to the list. Not only are these services generally more secure, but they also enable enterprise management of users, which is a big win for universities, school districts, and businesses. 
Integration and interoperability
Sounds boring, but great integrations and interoperability of learning systems and data empowers learning institutions, educators, and families to increase student engagement and improve teaching and learning practices. VoiceThread has been a member of the IMS Global Learning Consortium (now 1Edtech) and the InCommon Federation for over a decade. We have highest level certification by both Project Unicorn and 1EdTech in regards to interoperability. 
Efficacy
Last year VoiceThread was awarded Level IV and Level III certification for its alignment with standards outlined by the Every Student Succeeds Act (ESSA) and already had a long and proven record of efficacy across a broad range of uses. There is likely no other EdTech tool with as broad a set of applications, nor as much third-party research conducted into efficacy. A small subset of that research can be found here but if you're looking for something specific, contact us or conduct your own research starting with these + 2,700 research articles in 9 different languages.
Privacy
Our review by Common Sense Media, which grades VoiceThread with an A-, places us at the very top of all EdTech tools. A- is good, but we can do better. When VoiceThread's privacy policy was established over a decade ago, it was already better than any EdTech tool that we have seen.